21-DAY HANDSTAND 
CHALLENGE
Master Your First Handstand in 21 Days!
This program will help you to:

✅ Perform the Handstand Without a Wall
✅ Overcome Your Fear
✅ Master the Technique of Entering the Handstand
✅ Strengthen Shoulders and Core Muscles
✅ Improve Coordination, Balance, and Stabilization
✅ Have Fun: Enjoy the process
☀️ Designed by a Cirque du Soleil Artist, Exclusively for You. Use it.
✅ GET STARTED
Good for:

🙃 Yoga, Gymnastics, Workout, CrossFit Lovers
🦹 Circus Art Enthusiasts
🥷 Athletes interested in incorporating gymnastics into their training
🦸‍♂️ Sports Aficionados
🧒 Energetic kids with parents
Features:

🟧 Fitness Evaluation
🟧 21 Practical Sessions
🟧 100+ Explanation Videos
🟧 Live Feedback
🟧 Winner's Certificate
Bonus:

🎁 Virtual Coach System
🎁 Downloadable PDF Program
🎁 Mobile App
☝️ One Time Payment
🔓 Lifetime Access
⛑ Money-Back Guarantee
🇺🇦 Product from Ukraine
Clients' Results:
50+ Images That Showcase What Really Matters
Who recommends us:
I don't like to shout about my successes, but I can't afford it yet
Liliya Podkopayeva
🥇 Olympic Champion 3x Medalist
🥇 World Champion 5x Medalists
🥇 European Champion 10x Medalists
Everything is clear and easy for understanding. Important physical and technical points have been taken into account. I am sure that anyone who wants to use the program from Oleksiy Kononov will be able to achieve a good result.
Slava Medvedenko
🥇 NBA champion 2001 | 2002 Los Angeles Lakers
Gymnastics can be different, but it is definitely useful.
Kononov makes the boring process very interesting, for which I personally respect 👍
Do not be lazy! Workout , run, stretch - it allows you to keep fit and strengthen your health.
I recommend Oleksiy Kononov as a class online coach: safe, affordable, high quality
Oksana Orobets
🥇IFBB ELITE PRO FITNESS WORLD CHAMP'18
Once again, Kononov is surprised at how detailed each stage of the program is.
Having walked the path in 6 weeks, you will prepare your body physically, master important technical points, and overcome fear.
The program includes a huge number of leading exercises, which makes the learning process safe and interesting. For me personally, this is an important criterion for a cool training program. I recommend!
😳 Have a lot of fears?
Do you think that handstand is too difficult for you?
🦶 Don't know how to make a first step?
Are you confused about the recommendations of bloggers? Are you looking for a clear step-by-step approach?
😰 Have a lot of doubts?
Are you looking for excuses? Are you trying to start and then lose motivation and everyday you spend energy fighting doubts?
🫠 Your motivation extremely decreases?
Can't find a powerful push (inspiration) to get started? No active environment? No support?
After completing the Handstand Challenge, you will be able to do:
✅
Candlestick Position:
Learn how to smoothly transition from a sit position to a candlestick, building the foundational strength and body control required for handstands.
✅ 
Handstand Position:
Improve your technique, which not only contributes to a healthy practice but also enhances the visual appeal for capturing stunning photos on Instagram.
✅ Kick-Ups to Handstand:
Learn the dynamic skill of kick-ups, propelling yourself into a handstand position with power and precision.
✅ Handstand without the Wall:
Gain the confidence and ability to perform freestanding handstands, no longer relying on a wall for support.
The Handstand Challenge is not a magic pill, it's a hard training camp
© Kononov Oleksiy
▶️ GET STARTED
As an additional bonus
for completing the Handstand Challenge, you'll also enjoy these transformative benefits:
🤸
Improved Flexibility:
Enhance your overall flexibility as you work towards mastering handstands, increasing your range of motion and joint mobility.
🧘
Enhanced Body Awareness:
Develop a heightened sense of body awareness and proprioception, allowing you to better understand and control your body in space.
🔋 Increased Energy and Vitality:
Experience a surge of energy and vitality as you engage your entire body in the exhilarating practice of handstands.
💪 Strengthened Upper Body:
Build strong and sculpted upper body muscles, including your arms, shoulders, and chest, achieving a balanced and toned physique.
😌 Reduced Stress and Anxiety:
Find relief from daily stress and anxiety through the meditative and mindful aspects of handstand practice, promoting a sense of calm and relaxation.
😎 Boosted Self-Esteem:
Gain a powerful boost in self-esteem and self-confidence as you accomplish challenging handstand milestones and witness your progress.
🎮 Enhanced Body Control:
Improve overall body control, coordination, and proprioception, resulting in more fluid and graceful movements in all aspects of your life.
🪢 Heightened Mind-Body Connection:
Develop a stronger mind-body connection as you align your physical movements with your mental focus and intention, creating a harmonious synergy.
😮 Surpassing Personal Limits:
Push beyond your perceived limits and discover the exhilarating feeling of achieving what you once thought was impossible.
What exactly you will get:
💪 100+ PREPARATION EXERCISE
From simple to complex
📊 FITNESS EVALUATION
Get Measurable, Concrete Results
🧭 VIRTUAL COACH
Guiding You to Results
💡 EXPLANATION VIDEOS
Clear Visual Guidance
📋 WEEKLY CHECKLIST
Track Your Progress Effortlessly
🙌 COMMUNITY FORUM
Connect with Like-Minded Individuals for Inspiration and Support
Kononov Oleksiy
Gymnast | Cirque du Soleil Artist
Hi, I'm Oleksiy Kononov — a Ukrainian athlete and Cirque de Soleil artist. My profession is to do incredible stunts, reminding myself and others that human possibilities are endless. My mission is to engage as many people as possible in the world of gymnastics. Because I believe that gymnastics brings energy, and energetic people change the world for the better.
⏳ 657 820
...I spent hours in the gym, to learn how to control the body...
🎪 1927
...times I have performed on Cirque du Soleil stage in Alegria Show...
😎 18 927
...people went through my training programs...
Taras Stepanenko
🥇 Player and Captain of FC Shakhtar and the Soccer National Team of Ukraine
It is very important for every athlete always keep fit and develop. The exercises offered by Oleksiy help to develop strength, flexibility and coordination, the most important things for athletes and everyone who care about his health! Oleksiy has a huge international experience of working with the best gymnasts in the world, and I am sure he will select a training program with proper development and progression for everyone 👍
Vladimir Yaroshenko
🩰 Principal dancer at Polish National Ballet
I started to use Kononov program. A very simple and understandable methodology. Everything is sorted out on the shelves. There is a video with exercises, a description in an accessible language. As a professional ballet dancer, I am familiar with physical activity, but even after Oleksiy's training, I began to feel the body and muscles in a different way.
I recommend.
Ivan Nastenko
🥇 IFBB - Europe champ | JJIF - Europe, World, World Games champ | BJJ Fight Sports - Purple belt.
When a tall house is being built, a correctly laid foundation is very important, the base on which the entire structure will be held. Kononov's programs are a solid foundation.
It can be seen that a huge layer of work has been done. Everything is scrupulously and intelligibly explained and after completing the program there are no questions, but you just want to continue training.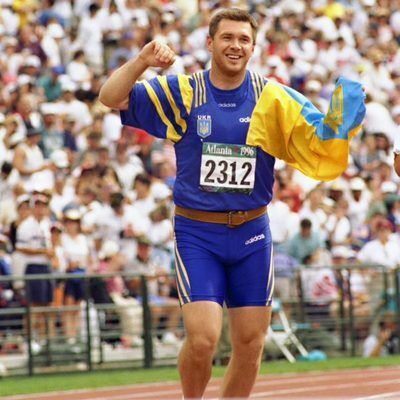 Aleksandr Krykun
🥇 Olympic Medalist in Atlanta
I personally know Oleksiy Kononov. It's cool that he combines huge experience and fitness expertise. In my opinion, this is an excellent mix for a trainer. Therefore, I use it personally and can safely recommend it.
Valeriy Goncharov
🥇 Olympic Champion in Artistic Gymnastics - Parallel Bars
Oleksiy's program is skillfully, competently, and understandable. The Program helps everyone to get good results quickly and safely. I can recommend it!
Petro Pakhniuk
🥇 Gymnastics European Medalist
At quarantine, sports at home are becoming increasingly important. If you are interested in professional advice and online training, then you should contact Oleksiy Kononov. His huge experience will help to get results in a short time, at home. I highly recommend Oleksiy Kononov.
Nathalie Royer
☀️ Cirque du Soleil HEAD PHYSIO. Performance Medicine
I've had the opportunity to work with Oleksiy for almost a year now. This has led to many discussions, exchange and observations. I can say with certainty that Oleksiy is dedicated to his work, not only as an acrobat but also as a professional conditioning coach. Once he has an idea in mind, he keeps focus while also being open and curious to suggestions or feedback. This is why I can truthfully recommend Oleksiy and encourage any work opportunity with him.
Marshall Nelson
☀️ Cirque du Soleil HEAD COACH. Coaching and Performance
Oleksiy Kononov is an incredible Artist for Cirque du Soleil. His passion and dedication for his craft has given him the ability to be highly successful in this challenging and often changing environment. Physical preparation and fitness are really the keys to success and longevity in this industry and Oleksiy's attention to detail in this regard is phenomenal. His motivation to pursue excellence, continue to educate himself, and share that experience with others is exactly what being an Artist with Cirque du Soleil is all about!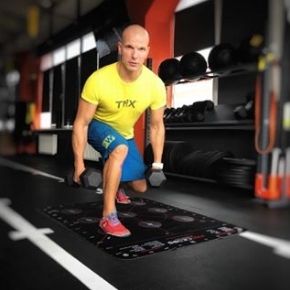 Yaroslav Soynikov
😎 TRX Supervisor
Kononov, a great product that moves Ukrainian fitness forward! I recommend
Kononov Team Values:
Improve health and sports skills with fun
☘️ Health
Main value, top priority
💪 Progress
Every move opens up new possibilities
😊 Pleasure
New features give a lot of fun
The Principles of the Kononov Team:
Action speaks louder than words. Results are determined by completed workouts, sets, and repetitions.
🎯 Focus
One training program and one specific goal to achieve maximum results
📶 Progression
Step by step, from simple to complex.
🆕 Adaptation
Each new exercise provokes the body to become stronger
▶️ Practice Makes Progress
Preparation exercises work, words No
📈 Track Progress
Every step must leave a mark
🧘‍♂️ Recovery Respect
Recovery is an important part of the results
WARRANTY IS APPLICABLE RETURN
Get results or your money back.
© Kononov Oleksiy
⌚️ Time
I value mine and your time. If you understand that the program is not for you, you can stop at any time
💰 Money
I value my own and other people's money. If you understand that the price of the program is more than the value, I will return the money without question
🧡 Relations
The most important thing for me is a relationship that is based on mutual respect and benefit. I'll do my best to make you feel it
How long is the workout time?
What sports equipment are needed for workout?
Are there health restrictions?
I have an unstable schedule, what if I do not have time for workout?
Are Challenge materials saved?
Why should I train with you?
What are the payment methods?
When does the Challenge start?
Can I really get a result in 21 days? Is that enough time?
With Light participation format I will have full access right?
I am not a professional athlete, I am a total beginner, can I join the challenge?
What if I have a question?
So what are you waiting for?

Grab the Secrets of a Cirque de Soleil Artist to Become Stronger & More Flexible!
⛑ Money-Back GUARANTEE!
If you don't love this after your first workout, email us and we'll give you a full refund.
🇺🇦 Product from Ukraine
Your purchases will make you stronger and support us during the war for freedom.
Click HERE to start your transformation journey today ⬇️
▶️ GET STARTED
HANDSTAND
CHALLENGE 2.0
Take Your Handstand Skills to the Next Level in Just 21 Days.
This program will help you to:
✅ Master the Art of Dismounting from Handstand
✅ Perfect Freestanding Handstands with Confidence
✅ Improve Your Technique for Perfect Line
✅ Boost Coordination, Balance, and Stability
✅ Crush Your Doubts and Build Unstoppable Confidence
✅ Enjoy the Thrill of Progress and Achievements
☀️ Designed by a Cirque du Soleil Artist, Exclusively for You. Use it.
I Want This Challenge
PRESS HANDSTAND CHALLENGE
Master Your Press Handstand in 21 Days.
This program will help you to:
✅ Perform the press handstand
✅ Master the technique of the press handstand
✅ Overcome your fear
✅ Make your body stronger
✅ Improve body balance and stabilization
✅ Improve coordination
☀️ Designed by a Cirque du Soleil Artist, specifically for you. Use it.
I Want This Challenge