KONONOV CLUB
An online gymnastics club for physical development, designed by Cirque du Soleil Artist for athletes and amateurs alike.
Kononov Club will help you to:

✅ Pain Relief: Perfect for those seeking relief from physical discomfort.
✅ Physical Growth: Ideal for those aiming to boost their strength, mobility, and coordination.
✅ Gymnastics Mastery: Excellent for anyone looking to build self-confidence through the fun and satisfaction of mastering gymnastics.
📶 Kononov Club is my most powerful product for today. Use It
▶️ Join Club Now
Good for:

🦸‍♂️ Sports Aficionados
🧑‍💻 Tech professionals with an active lifestyle
🥷 Athletes interested in incorporating gymnastics into their training
🧒 Energetic kids with parents
🦹 Circus Art Enthusiasts
Features:

🟧 All Kononov Challenges
🟧 1000+ explanation videos
🟧 Fitness Evaluation
🟧 Personalized Feedback
🟧 Community


Bonus:

🎁 Virtual Coach System
🎁 Downloadable PDF Program
🎁 Mobile App
⛑ Money-Back Guarantee
🇺🇦 Product from Ukraine
The goal of Kononov Club is to help athletes and enthusiasts relieve pain, improve physical fitness, and learn new gymnastic skills through proven training programs and an active community.
© Kononov Oleksiy
▶️ Join Kononov Club
😩
In pain

?

Are you recovering after an injury? Does your back, knee, or shoulder hurt?
💪 Want to be stronger?
Overwhelmed by inconsistent advice? Seeking a clear, step-by-step guide to physical development?
🤸‍♀️ Unsure how to proceed?
Aspiring to master a handstand, achieve the splits, perfect a somersault, or execute an up-and-over lift?
🫠 Ready but lacking motivation?
Struggling to find that initial push? Missing an energetic community? In need of a catalyst?
🟧 How can I expedite recovery from a minor injury?
🟧 What strategies can prevent future sports injuries?
🟧 How to get rid of constant pain in the back, shoulder, knees?
🟧 What effective workout routines can enhance my physical capabilities?
🟧 Why isn't regular training translating into desired progress?
🟧 How can I effectively assess my progress in training?
🟧 How can I master intricate gymnastics techniques?
🟧 Where can I seek advice from seasoned professionals?
🟧 How can I find an inspiring fitness community?
Kononov Club: where Recovery, Fitness, and Gymnastics Converge
Who recommends us:
I don't like to shout about my successes, but I can't afford it yet
Liliya Podkopayeva
🥇 Olympic Champion 3x Medalist
🥇 World Champion 5x Medalists
🥇 European Champion 10x Medalists
Everything is clear and easy for understanding. Important physical and technical points have been taken into account. I am sure that anyone who wants to use the program from Oleksiy Kononov will be able to achieve a good result.
Slava Medvedenko
🥇 NBA champion 2001 | 2002 Los Angeles Lakers
Gymnastics can be different, but it is definitely useful.
Kononov makes the boring process very interesting, for which I personally respect 👍
Do not be lazy! Workout , run, stretch - it allows you to keep fit and strengthen your health.
I recommend Oleksiy Kononov as a class online coach: safe, affordable, high quality
Oksana Orobets
🥇IFBB ELITE PRO FITNESS WORLD CHAMP'18
Once again, Kononov is surprised at how detailed each stage of the program is.
Having walked the path in 6 weeks, you will prepare your body physically, master important technical points, and overcome fear.
The program includes a huge number of leading exercises, which makes the learning process safe and interesting. For me personally, this is an important criterion for a cool training program. I recommend!
My mission is to provide you with the best tools for physical development, regardless of your location.
© Kononov Oleksiy
▶️ Join Club
Kononov Club will help you:
✅
Alleviate Pain
Our specially designed programs aim to reduce physical discomfort, thereby improving your overall well-being.
✅

Enhance Your Physical Abilities
Through targeted training methods, we strive to develop your strength, flexibility, balance, and coordination.
✅ Master Gymnastics Skills
Regardless of whether you're a beginner or looking to enhance your skills, Kononov Club provides the necessary tools and resources.
✅ Track Your Progress
Utilize our evaluations to assess your current abilities, monitor your improvements, and set achievable goals.
✅ Connect with a Vibrant Community
Join a thriving community of individuals who share your passion for an active lifestyle, providing mutual inspiration and support.
✅ Be in touch with Kononov
You'll have the opportunity to remain in constant contact with Cirque du Soleil artist for guidance, support, and expert insights.
It's time to unite all the programs into a powerful mechanism and create a strong community that will motivate, assist, and support you
© Kononov Oleksiy
▶️ Join Kononov Club Today
What exactly you will get:
📊 FITNESS EVALUATION
Get Measurable, Concrete Results
🗂 10+ CHALLENGES
updating and adding challenges monthly
💪 1000+ EXERCISE LIBRARY
all exercise videos with visual tips
🤖 VIRTUAL COACH
each challenge has a virtual coach system
📋 PDF
download the training program to your computer
🙌 COMMUNITY FORUM
connect with Like-Minded people for Inspiration and support
Periodization Respect
Periodization is key for optimal fitness results. It involves planning and organizing your training into different phases, allowing for progressive overload and recovery. By varying intensity and volume, you can prevent plateaus and continue making gains. Periodization keeps you motivated, minimizes injuries, and ensures continuous improvement. We use and respect periodization Principe in Kononov Club
KONONOV CLUB CREATORS:
We are the Kononov Family that thrives on self-love, mutual respect, and a shared passion for an active lifestyle.
Kononov Oleksiy
Gymnast | Cirque du Soleil Artist
Hi, I'm Oleksiy Kononov — an Ukrainian athlete and Cirque de Soleil artist. My profession is to do incredible stunts, reminding myself and others that human possibilities are endless. My mission is to engage as many people as possible in the world of gymnastics. Because I believe that gymnastics brings energy, and energetic people change the world for the better.
Kononova Vika
Gymnast | Pilates trainer
Hi, I am Vika Kononova, Master of Sports in Rhythmic Gymnastics, Certified Pilates Trainer.
Sport, Fashion and Family are important to me.
The dream is to involve as many girls as possible in a healthy lifestyle. Motivating by personal example.
Are my values ​​close to you? So, I am your friend
⏳ 657 820
...I spent hours in the gym, to learn how to control the body...
🎪 1927
...times I have performed on Cirque du Soleil stage in Alegria Show...
😎 18 927
...people went through my training programs...
Kononov Club brings together our expertise, cutting-edge training methods, and the collective energy of our community to help you reach your unique fitness goals.
© Kononov Oleksiy
▶️ Join Kononov Club
Taras Stepanenko
🥇 Player and Captain of FC Shakhtar and the Soccer National Team of Ukraine
It is very important for every athlete always keep fit and develop. The exercises offered by Oleksiy help to develop strength, flexibility and coordination, the most important things for athletes and everyone who care about his health! Oleksiy has a huge international experience of working with the best gymnasts in the world, and I am sure he will select a training program with proper development and progression for everyone 👍
Vladimir Yaroshenko
🩰 Principal dancer at Polish National Ballet
I started to use Kononov program. A very simple and understandable methodology. Everything is sorted out on the shelves. There is a video with exercises, a description in an accessible language. As a professional ballet dancer, I am familiar with physical activity, but even after Oleksiy's training, I began to feel the body and muscles in a different way.
I recommend.
Ivan Nastenko
🥇 IFBB - Europe champ | JJIF - Europe, World, World Games champ | BJJ Fight Sports - Purple belt.
When a tall house is being built, a correctly laid foundation is very important, the base on which the entire structure will be held. Kononov's programs are a solid foundation.
It can be seen that a huge layer of work has been done. Everything is scrupulously and intelligibly explained and after completing the program there are no questions, but you just want to continue training.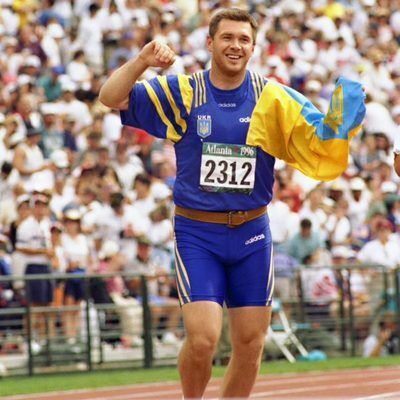 Aleksandr Krykun
🥇 Olympic Medalist in Atlanta
I personally know Oleksiy Kononov. It's cool that he combines huge experience and fitness expertise. In my opinion, this is an excellent mix for a trainer. Therefore, I use it personally and can safely recommend it.
Valeriy Goncharov
🥇 Olympic Champion in Artistic Gymnastics - Parallel Bars
Oleksiy's program is skillfully, competently, and understandable. The Program helps everyone to get good results quickly and safely. I can recommend it!
Petro Pakhniuk
🥇 Gymnastics European Medalist
At quarantine, sports at home are becoming increasingly important. If you are interested in professional advice and online training, then you should contact Oleksiy Kononov. His huge experience will help to get results in a short time, at home. I highly recommend Oleksiy Kononov.
Nathalie Royer
☀️ Cirque du Soleil HEAD PHYSIO. Performance Medicine
I've had the opportunity to work with Oleksiy for almost a year now. This has led to many discussions, exchange and observations. I can say with certainty that Oleksiy is dedicated to his work, not only as an acrobat but also as a professional conditioning coach. Once he has an idea in mind, he keeps focus while also being open and curious to suggestions or feedback. This is why I can truthfully recommend Oleksiy and encourage any work opportunity with him.
Marshall Nelson
☀️ Cirque du Soleil HEAD COACH. Coaching and Performance
Oleksiy Kononov is an incredible Artist for Cirque du Soleil. His passion and dedication for his craft has given him the ability to be highly successful in this challenging and often changing environment. Physical preparation and fitness are really the keys to success and longevity in this industry and Oleksiy's attention to detail in this regard is phenomenal. His motivation to pursue excellence, continue to educate himself, and share that experience with others is exactly what being an Artist with Cirque du Soleil is all about!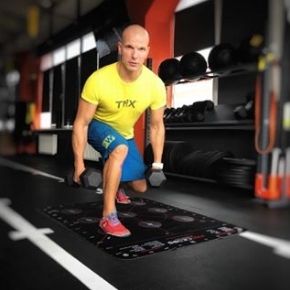 Yaroslav Soynikov
😎 TRX Supervisor
Kononov, a great product that moves Ukrainian fitness forward! I recommend
Kononov Club Values:
Improve health and sports skills with fun
☘️ Health
Main value, top priority
💪 Progress
Every move opens up new possibilities
😊 Pleasure
New features give a lot of fun
The Principles of the Kononov Club:
Action speaks louder than words. Results are determined by completed workouts, sets, and repetitions.
🎯 Focus
One training program and one specific goal to achieve maximum results
📶 Progression
Step by step, from simple to complex.
🆕 Adaptation
Each new exercise provokes the body to become stronger
▶️ Practice Makes Progress
Preparation exercises work, words No
📈 Track Progress
Every step must leave a mark
🧘‍♂️ Recovery Respect
Recovery is an important part of the results
PARTICIPATION FORMATS
Join the Kononov Club, you will become stronger and help Ukraine survive in the fight for freedom.
🔁 MONTHLY Membership
$14.99
RECURRING MONTHLY PAYMENTS
✅ All Kononov Challenges
✅ Full Body Fitness Evaluation
✅ New Challenges Updates Every Month
✅ Roadmap to Long-term Results
✅ Private Community
⛑ Cancel anytime
⛑ 30-Day No Risk Money Back Guarantee
▶️ ADD TO CART
WARRANTY IS APPLICABLE RETURN
Get results or your money back. No questions. No hassles.
© Kononov Oleksiy
⌚️ Time
I value mine and your time. If you understand that the program is not for you, you can stop at any time
💰 Money
I value my own and other people's money. If you understand that the price of the program is more than the value, I will return the money without question
🧡 Relations
The most important thing for me is a relationship that is based on mutual respect and benefit. I'll do my best to make you feel it
What the big difference is between the challenges and the club?
The monthly membership can be cancelled anytime? How it works?
How long is the workout time?
What sports equipment are needed for workout?
Are there health restrictions?
Are Challenge materials saved?
Why should I train with you?
What are the payment methods?
I am not a professional athlete, I am a total beginner, can I join the challenge?
What if I have a question?
I'm just starting out and feel a bit lost. Will the club guide me on where to begin?
I'm not very proficient with technology. Will I be able to navigate and utilize all the resources in the club?
Can I find a program tailored to my current fitness level?
Who are the professionals behind Kononov Club's educational programs?
What value am I getting for my money when I join Kononov Club?
I have a busy schedule. Can I still benefit from Kononov Club?
How can I apply what I get in Kononov Club in real-life situations?
What kind of support can I expect once I join Kononov Club?
How do I know if Kononov Club's programs will help me achieve my fitness goals?
Will I see results with Kononov Club?
I'm concerned about the complexity of the workouts. Are they easy to follow?
Will I be alone in this journey?
What if I'm not satisfied with Kononov Club?
They Talk About Us
I adhere to the principle of openness and am always happy to share information and answer questions
Uncover the secrets of a Cirque de Soleil artist and become stronger today with Kononov Club
⛑ Money-Back GUARANTEE!
If you don't love this after your first workout, email us and we'll give you a full refund.
🇺🇦 Product from Ukraine
Your purchases will make you stronger and support us during the war for freedom.
Click HERE to start your transformation journey today ⬇️
▶️ Become a Member
thank you for your attention. I have finished the presentation. I look forward to seeing you in the Kononov Club.
© Kononov Oleksiy
▶️ Join Kononov Club